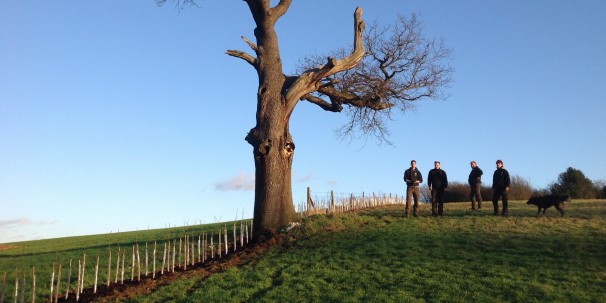 Tree and Hedge Planting
We love the opportunity to get some new trees into the ground.
From tiny seeds to 5 ton container grown specimens we are happy to help and advise you on getting the best trees for the location and budget.
We work directly with reputable local nurseries so we are able to source top quality trees at very reasonable prices. We can also install below ground irrigation systems and supports.
For more information please contact us - 01442 244698.
Diagnosis of appropriate tree care
By understanding and appreciating the complex and delicate balance surrounding the ecosystem of trees, from the form of their growth, to the roots and soil, the habitat of bats, birds, bugs and fungi, there are many elements that must be observed and understood in order to carry out the best posable treework.
Each job is tailored to suit both the client and tree, by contacting Lauran in our office on 01442 244698 we can arrange for a fully qualified arborist to provide free advice and quotations at a time that is suited to you.
Other Services