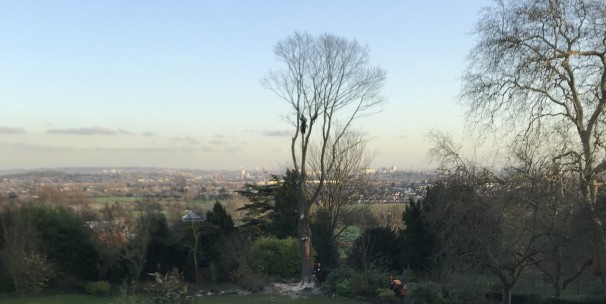 Harrow School - Beautiful views of London
This week we have been working at Harrow School. The weather was beautiful, a lovely crisp winters day with a stunning back drop of the City of London.
Posted by Lauran Wise on 12th December 2018 - Write a comment
---
Add Comment
Latest News
Arborist / Tree Surgeon Wanted
About us - Treelife is an award winning tree surgery comapany based in Berkhamsted, Hertfordshire. We provide all aspects of arboriculture...
We recently felled a couple of 100 + year old Corsican Pine trees including this monster from a property in Berkhamsted. The tree was very close to the house and tangled up with...