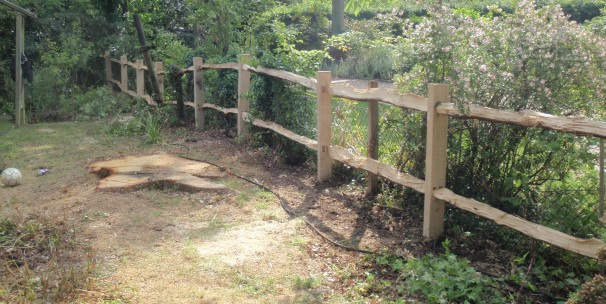 Fencing
We use the products from our tree works and timber sustainably extracted from coppice woodlands to produce a fantastic selection of fencing.
Including traditional post and rail fencing (see photo above) which uses no nails constructed from 100% timber.
For a fencing quote please contact us on 01442 244698.
TREElife Products
All the by-products of our tree work are recycled and re-used, nothing is wasted! We use these to create a number of products that you can select from the drop down menu above.
Other Products